Winter War XXIV 2023
Saturday, 4 March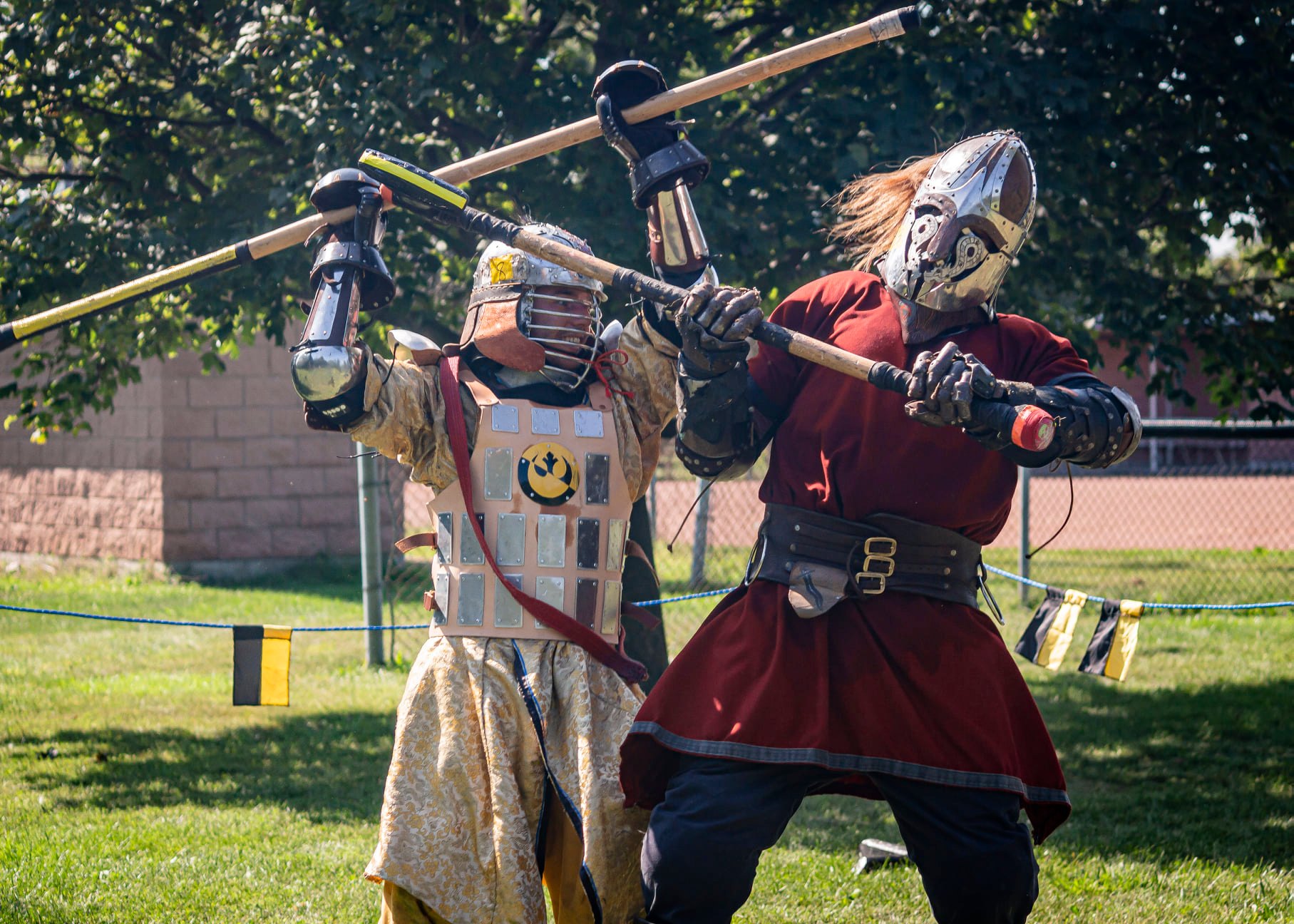 ---
LOCATION
North Middlesex District High School
100 Main Street, Parkhill, ON N0M 2K0

Site Opens: 9:00am
Site Closes: 10:00pm

Directions:
From Highway 402 in Strathroy, take exit 65 and turn north onto Center Road (81). Follow 81
north to Highway 7 in Parkhill, and then turn left (follow signs for 81 in Parkhill). Turn right onto
Main Street, and the site is immediately on the right.
---
EVENT FEES
$20 for members $25 for non-members
Youth (12-17) $10, Under 12 free
Lunch: Big Daddy Bacon Food Truck (with vegetarian options available)
Feast: $20
---
Schedule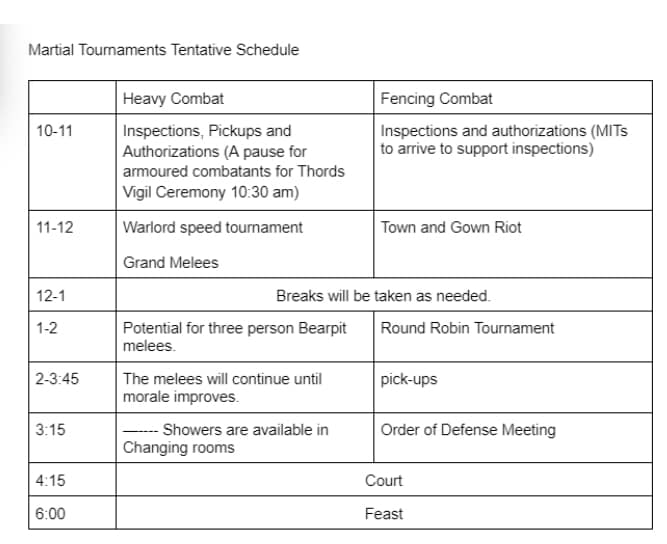 *All Fighting Stops at 3:30 to prepare for Court
Town and Gown Fencing Melee Explanation:
Resurrection melee, with three lives limit
Each side will have two victory tokens
Multiple waves
Wave 1: 2 on 2 (newest authorized fencers), representing students/teachers vs townsfolk in dispute over the price and/or quality of wine
Wave 2: as first wave fencers perisht, they bring 1 additional fencer to join the fight upon resurrection.
Successive waves: as fencers perish, each fencer brings in another fencer until all fencers are engaged.
Resurrection Points:
Townsfolk – front entrance of the tavern via town square
Students/Instructor – rear entrance of the tavern via university arcade. Battle ends when all fencers have expended their three lives.
Victory Conditions:
If the last remaining fencers have collected both victory tokens of the opposing side, their team wins the melee.If the last remaining fencers have collected one victory token, the melee will end in a draw
---
FEAST
Course 1 – Appetizers
Cheese – various types CONTAINS DAIRY
(milk)
Sausage – various flavors
(ingredient list TBA; vegetarian sausage available if I know ahead of time)
Garlic Mushrooms
(mushrooms, garlic, butter, salt, parsley; Dairy free version can be made with vegan margarine with advanced notice)
Leek and Cheese Pie CONTAINS DAIRY
(leeks, onion, butter, ricotta cheese, old cheddar cheese, eggs, salt, pepper, nutmeg, barley flour, butter, milk; nutmeg free version will be made for her Majesty Kaylah)
Course 2 – Soup and Salad
Pea Soup
(green split peas, ham, onion, salt, pepper, thyme, carrot, celery; vegetarian option available with advanced notice)
Beetroot Salad
(beetroots, cabbage, carrots, onion, apple, cucumbers, eggs, salt, pepper, vinegar, heavy cream, sugar; dairy free version available with advanced notice)
Course 2 – Main Course
Honey Glazed Chicken Legs
(chicken, honey, pepper, salt, thyme, rosemary, butter; Dairy free version can be made with vegan margarine with advanced notice)
Pork Roast with a Berry Sauce
(pork, leeks, brown mustard seed, mint, strawberries, raspberries, blackberries, blueberries, mead, butter; Dairy free version can be made with vegan margarine with advanced notice)
Apple Bacon
(apple, bacon, onion, cloves; vegetarian version can be made with vegan margarine with advanced notice)
Honey Roasted Vegetables
(various root vegetables with herbs, honey and oil; full ingredient list TBA)
Course 3 – Dessert
Apple Ring with Sauce and Whipped Cream CONTAINS DAIRY AND GLUTEN
(apples, cream, rye flour, oats, hazelnuts, butter, honey, wheat flour, salt, buttermilk, eggs, lard)
---
STAFF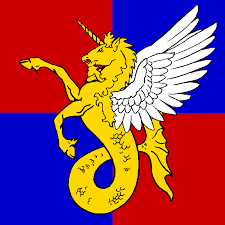 Event Steward: Lady Marrin von Waldburg & The Honorable Lord Aidan Sceotend

Rattan Marshal: Gajin Bahadur
Fencing Marshal: Baroness Sciath Ingen Chaennaig
A&S Activities: Honourable Noble Lassarfhina

Event Herald: Laird Seamus
Bar: Lady Tatiana and Lady Abigail
Feast: Lady Selewine de la Wode

Elevation Liaison: Lord Wulfgang
Merchant Liaison: Lady Marrin von Waldburg
Royalty Liaison: Gajin Bahadur

Children's Activities: TBD
trinovantia.eventsteward@gmail.com