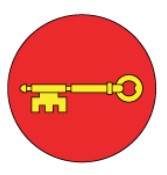 The
Kingdom Seneschal
 is the administrative officer and the legal representative for the Kingdom, which includes coordinating the other officers as required for the smooth operation of the Kingdom and its relations with outside agencies.
Deputies to the Kingdom Senschal
​As a matter of courtesy, no calls after 10pm EST.
​
Emergency Deputy Seneschal, 
The Emergency Deputy Seneschal serves as an emergency replacement for the Kingdom Seneschal in case of emergency or temporary leave.
Calendar Secretary, Duchess Kaylah​
ealdormerecalsec@gmail.com
The Calendar Secretary is responsible for maintaining the Kingdom calendar of events.
Lawspeaker,Dame Siglinde (Diane Harper)
Ealdormere.lawspeaker@gmail.com
The Lawspeaker shall be an experienced member of the Society who commands the respect of the subjects of Ealdormere. This person shall possess the capacity to mediate, arbitrate and provide counsel. The Lawspeaker will act as a mediator and ombudsman and as a councilor to the Crown.
Chatelaine, Baron Brand Thorwaldsen​
ealdormere.chatelaine@gmail.com
The Kingdom Chatelaine is responsible for helping groups recruit and support new and prospective members of the SCA. The Kingdom Chatelaine will also help prospective members in their search for an SCA group in their local area.
Waiver Secretary, Baroness Thorfinna gra'feldr (Melanie Fischer)
ealdormerewaiversec@gmail.com
The Kingdom Waiver Secretary is responsible for collecting and storing completed SCA waiver forms on behalf of the kingdom.
Media Relations Officer, Hrvoje Mihajlovic (Christian Mlotschek)
Ealdormere.Media@gmail.com
The Kingdom Media Relations Deputy is responsible for assisting groups in dealing with the modern world media and for monitoring media coverage of the SCA within the kingdom.
Kingdom Social Media Deputy, Lady Margret Junc (Bridget Liang)
Ealdormere.Social@gmail.com
The Kingdom Social Media Deputy is responsible for assisting groups in dealing in the use of social media on approved platforms and managing the Kingdom social media presence to support the goals of the SCA within the kingdom.
Chancellor of Youth and Youth Programs, Master Martin Bildner (Richard Schweitzer)
youthministerealdormere@gmail.com
The Chancellor of Youth and Youth Programs is responsible for fostering of and assisting groups with the organization of youth activities within the Kingdom.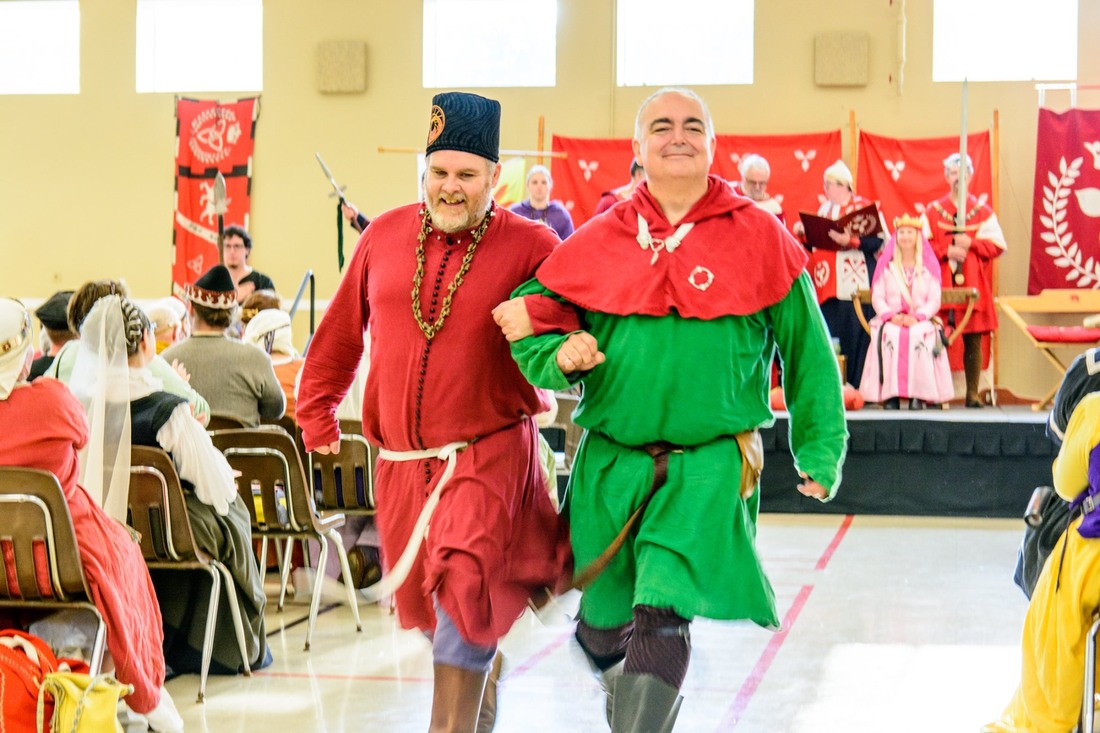 Photo from Fall Coronation 2019. Photo by Master Erec Anderson